BLAKEHURST
"Resort Living"
A project that redefines detail, with a superb array of natural materials all blending seamlessly with finished concrete to create a wonderland of textures, lighting and tranquility in a 5 star setting.
Partnering with acclaimed Landscape Architect Dave Franklin, in a project that spanned a number of months, we were extremely proud to produce a spectacular outdoor living space for our clients Jenn & Andrew in Blakehurst, Sydney.  
Featured on Channel Nine's, Open Homes Australia which showcases some of the countries most outstanding renovations, the transformation of the garden has elevated an already beautiful property into something quite exceptional.
Effortlessly combining areas for relaxation, dining and leisurely days by the pool and play park it was a joy to create for a wonderful family.
This was a  steep block  and a lot of graft for the Team though the results made all of the hard work, digging and long days absolutely worthwhile.  The images, I believe, speak for themselves.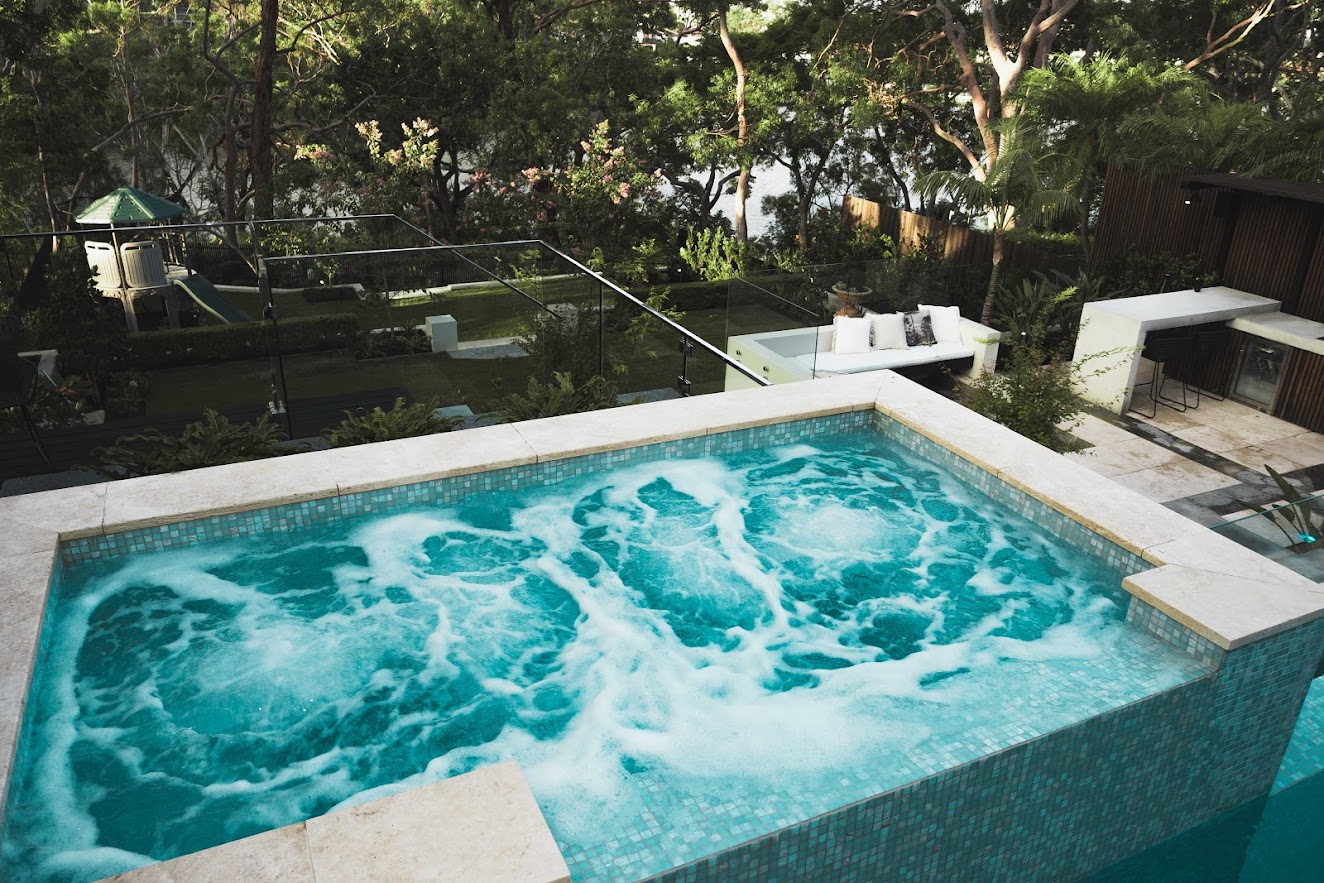 OUTDOOR MIRRORS FLOATING BENCH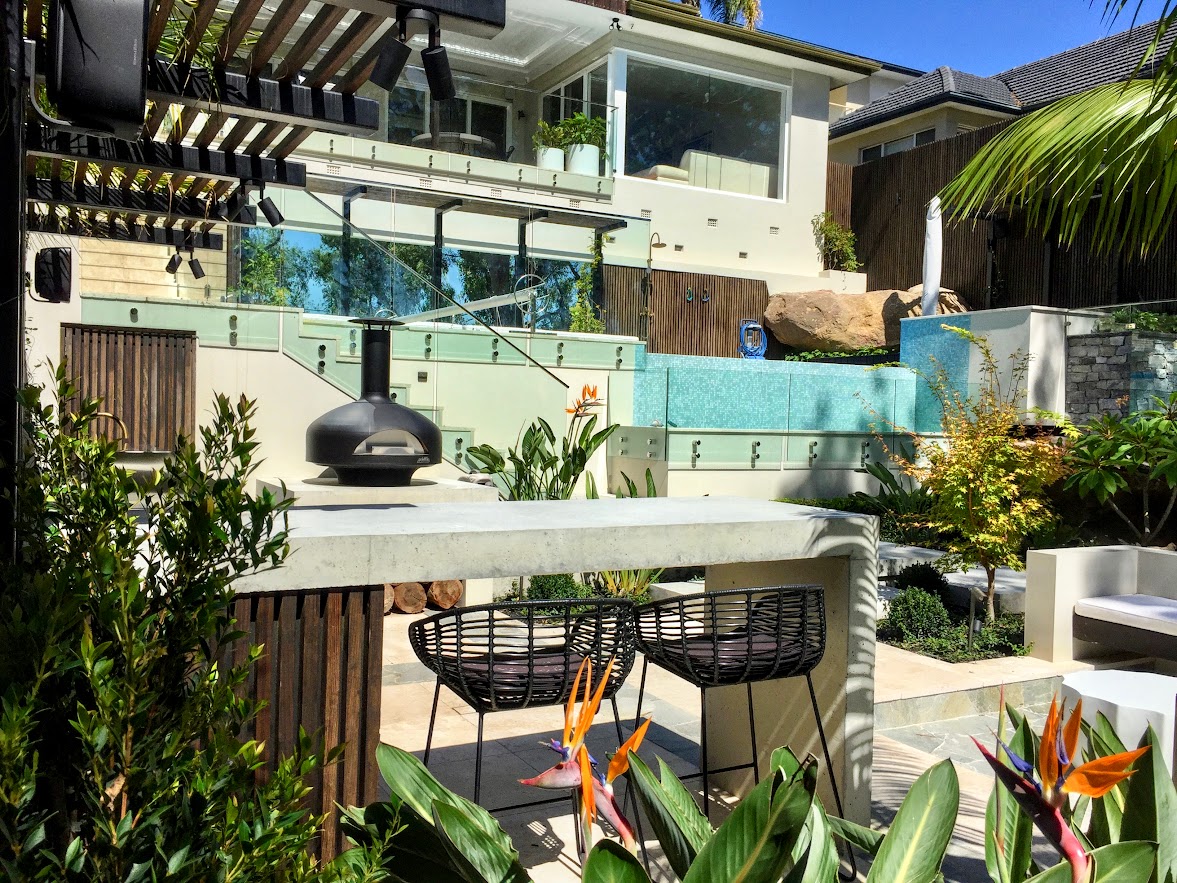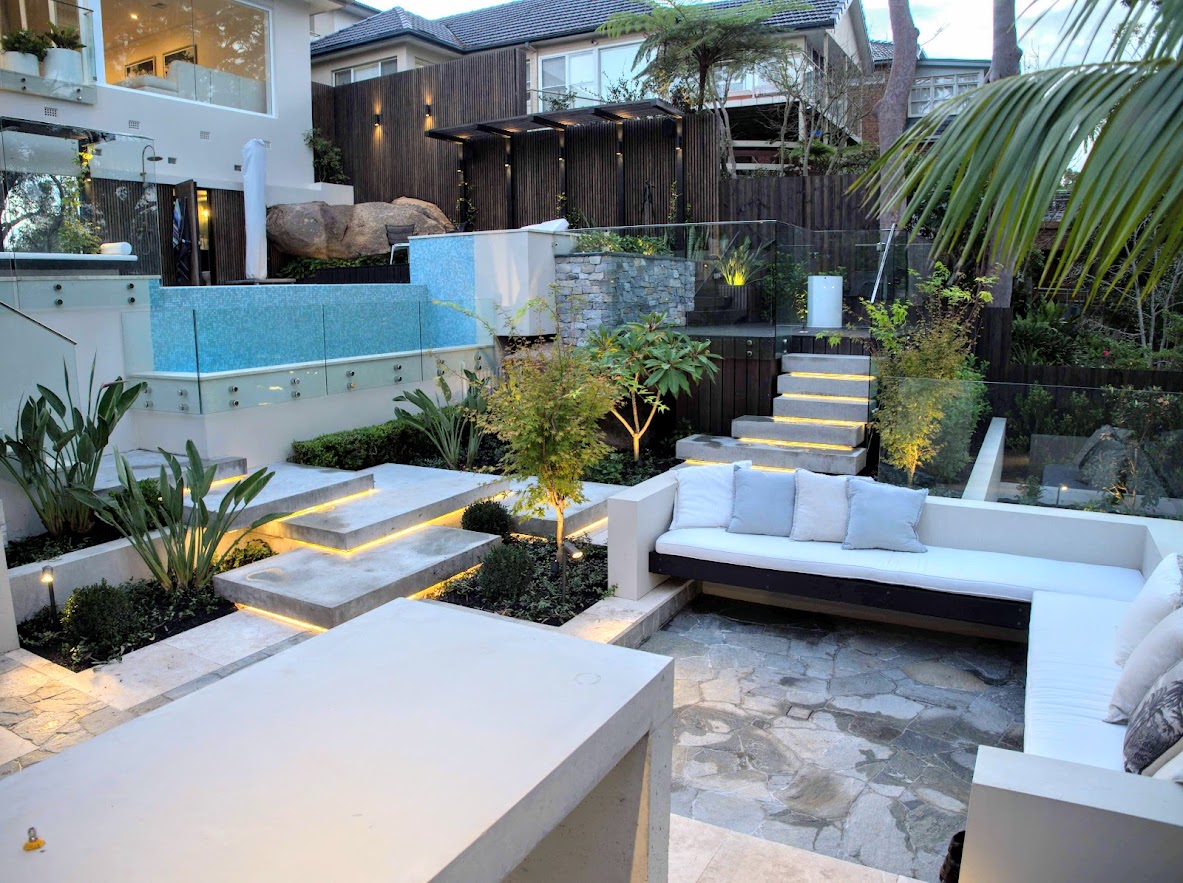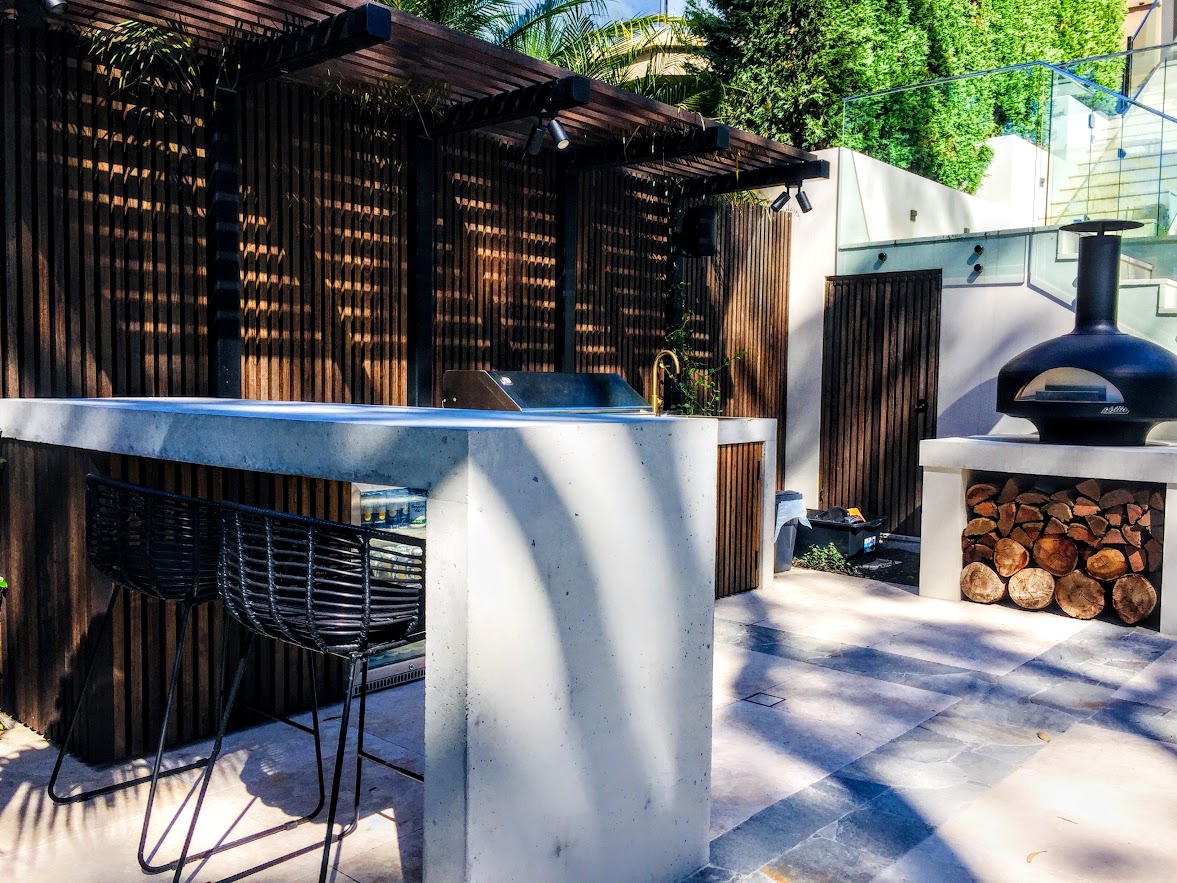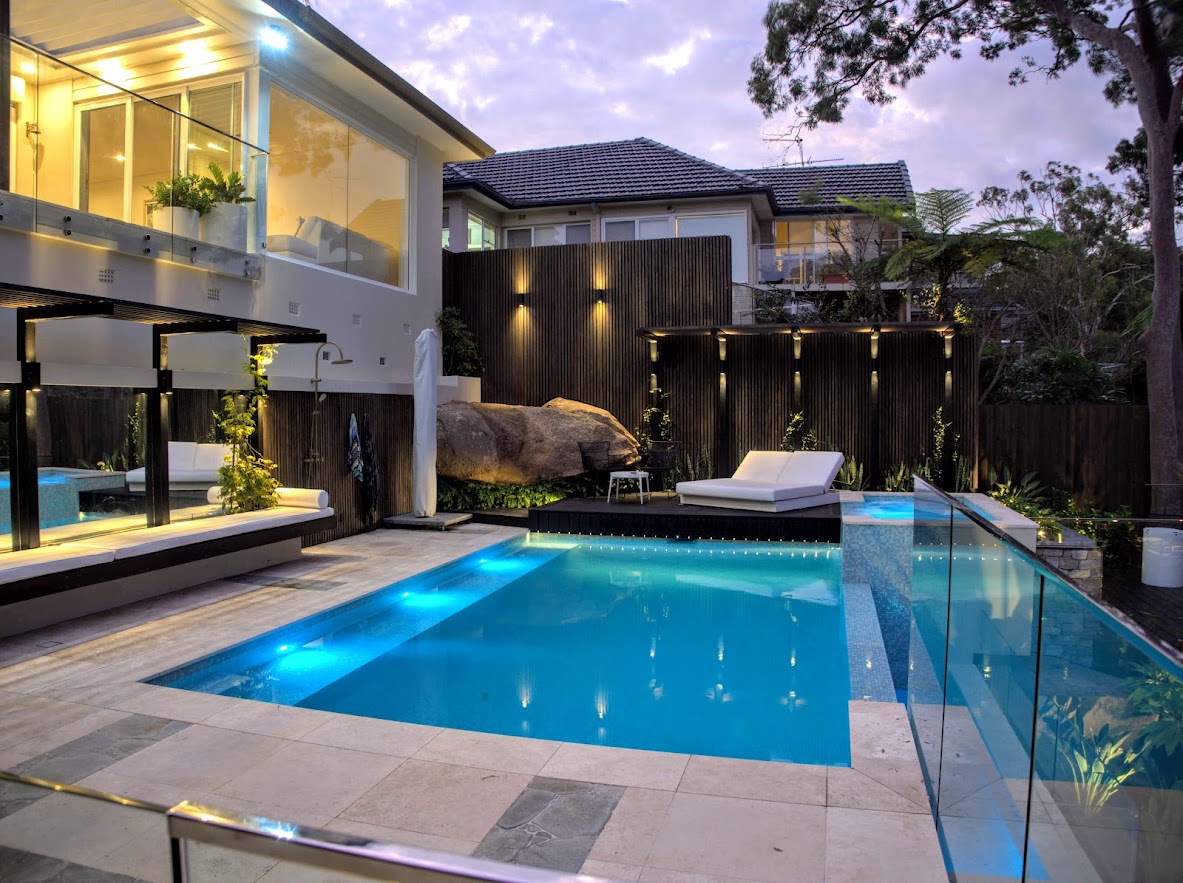 LANDSCAPE DESIGN OUTDOOR LIVING
REady to make your dream garden a reality? Contact us now!
Ready to take your outdoor space to the next level? Let us help you design the landscape of your dreams.